Experience unparalleled service, amenities, and course conditions at Yocha Dehe Golf Club. Consistently ranked as a top golf course in the United States and California, we take pride in making our guests part of this experience. This Brad Bell designed facility, offers pristine playing conditions and over 7,300 yards of championship golf.
All of our green fees include cart with state-of-the-art GPS and full use of our practice facility prior to your round, excluding late tee times (time depends on season). Call 530.796.4653 for tee times up to 60 days in advance. You can also click the link at the top of the page to book your tee time online.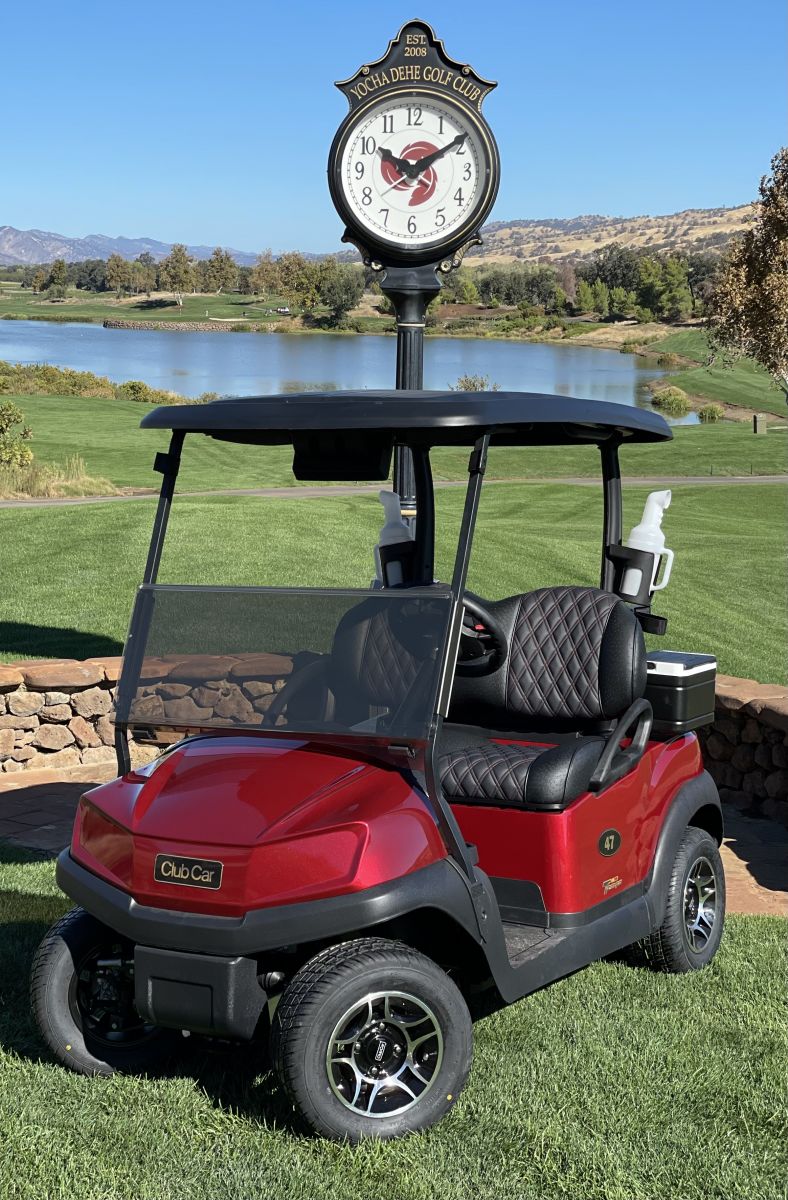 Yocha Dehe Golf Club is dedicated to providing the ultimate golfing experience by offering 10 minute tee time intervals. However, this means there is limited space on a daily basis, so book your tee time today! Guests can also enjoy the 4-diamond, 4-star luxury hotel along with the ultimate casino gaming experience at Cache Creek Casino Resort.
Dress Code
Attire:
Socially accepted golf shirts are appreciated, but your comfort is most important. Gym shorts are for the gym, but if that makes you comfortable to play golf, we welcome you.
Footwear:
Footwear is encouraged on course for reasons of safety and should be of a type and style that will not damage the putting greens. Soft spikes or spikeless golf shoes only please.
Practice Facility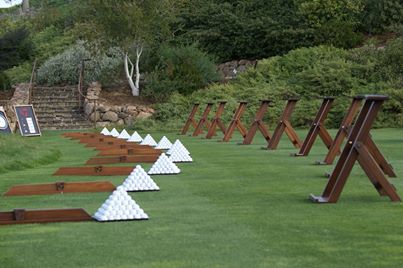 The driving range opens 1/2 hour before the first tee time and is open to all paid guests. Guests can enjoy unlimited balls prior to their tee time which are included in green fees, excluding late tee times (time depends on season). The range typically closes after the last tee time.
Rental Golf Clubs
Yocha Dehe Golf Club has partnered with Callaway to give you access to premium Callaway Golf products.
Included with your rental is a valuables pouch with 6 Callaway Golf Balls. These Callaway golf balls are provided as part of the package providing an additional value and convenience.
Accolades
Golf Advisor Best of List (United States)
2022 ranked #31
2021 ranked #48
2020 ranked #1
2019 ranked #3
2018 ranked #7
2017 ranked #8
2016 ranked #12
2015 ranked #1
​Golf Advisor Top Courses in California
2022 ranked #7
2021 ranked #5
2020 ranked #1
2019 ranked #1
2018 ranked #1
2017 ranked #3
2016 ranked #2
2015 ranked #1
​Golfweek Best Casino Golf Courses
2023 ranked #3
2022 ranked #5
2021 ranked #5
2020 ranked #18
2019 ranked #19
2018 ranked #18
2016 ranked #35
2015 ranked #37
2014 ranked #38
2013 ranked #34
2012 ranked #30
2011 ranked #25
2010 ranked #21
2009 ranked #37
Golfweek Best Resort Golf Courses
2023 ranked #34
2022 ranked #54
2021 ranked #61
2012 ranked #99
Golfweek Next Top 100 Resort Golf Courses
2020 ranked #117
2019 ranked #113
2018 ranked #200
2017 ranked #185
Golfweek Top Courses in California
2023 ranked #5
2022 ranked #6
2020 ranked #9
2019 ranked #18
Golfweek Best New Courses
Golfweek Top 100 Courses You Can Play
2023 ranked #46
2022 ranked #69
2020 ranked #80
Golf Inc. Players Choice Awards
Greenskeeper.org
2018 Top Course Conditions in Northern California
2022 Top Course Conditions in Northern California
AGM Platinum Award "Best of the Best" Golf Shop
2021
2020
2019
2018
2015
2014
2013
2012